Do you want to increase your daily steps – but you don't have a lot of extra time? Here's how to get in 10,000 steps a day using a walking treadmill.

Note: You don't actually have to spend a lot of money to buy a treadmill. In fact, you can get a compact foldable walking pad for only $400-500. Not only do these handy machines take up very little space, but they can essentially give you more hours in your day because they are so efficient.
1. Read While You Walk
You can set up a standing desk over your walking treadmill and get a bunch of reading done. Whether it's reading for work, reviewing the news, email or homework, you can basically get 2 tasks done simultaneously.
2. How to Write at a Treadmill Desk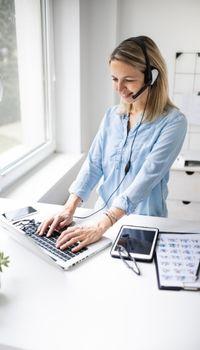 Contrary to popular belief, you can actually type while you walk on a treadmill. The trick is to slow your step pace down to 1.5 or 2.0 mph, and it does take a little getting used to. However, I was able to efficiently (and comfortably) write and walk in under a week's time.
3. Listen to Audio Books While Walking
Walking pads give you the perfect opportunity to read more books while getting exercise. Just get audio books instead of hard copies. This also works for podcasts, walking meditation, reading financial news, etc..
Now, you don't have to forgo walking if it's raining outside or dark. Simply step on your walking pad any time of day that's convenient for you.
4. Make Phone Calls While You Get More Steps In
Treadmill desks typically don't make enough noise to disturb phone calls. I've taken many calls both on speaker phones and headsets.
Conduct conference calls for work, catch up with family and more. Fo a 20-minute phone call, you can walk 1 mile at manageable a 3.0 mph pace. That equals approximately 2,250 steps, and you didn't have to waste any extra time trying to fit your daily steps in.

5. Watch Videos at a Treadmill Desk
You can easily watch your TV shows, YouTube videos and movies while increasing your steps. Plus, folding walking pads are easy to pick up and move – so you can set it up in front of your living room TV, at a standing desk, outdoors, etc..
6. Learn a New Skill
You may not be able to learn all new skills while you walk. However, you can watch video tutorials, read schoolbooks or complete homework at a treadmill desk.
Note: Did you know that increasing your daily steps not only improves your physical health, but scientific studies show that it also boosts your mood.
7. Multitask While You Walk
Think about all of the tasks you do during the day, like paying bills, organizing your calendar or making a to-do list. Even if you only get on your treadmill for 10 minutes at a time, the steps can start adding up by the end of the day.
How Long Does it Take to Reach 10,000 Steps?
On average, people take 2,250 steps per mile while they walk. Therefore, walking at a 2.0 mph pace = 4,500 steps per hour. Of course, leg size and stride length make a difference, but let's just go with the average to start.
| Walking Speed | Steps per Minute | Time to Reach 10,000 Steps |
| --- | --- | --- |
| 1.5 mph | 56 | 179 minutes (2 hours, 59 min) |
| 2.0 mph | 75 | 133 minutes (2 hours, 13 min) |
| 2.5 mph | 94 | 106 minutes (1 hour, 46 min) |
| 3.0 mph | 113 | 88 minutes (1 hour, 28 min) |
How to Reach 10K Steps a Day
10,000 steps can seem like a lot. However, it won't feel so intimidating when you follow these 5 simple steps. Not to mention, your goal will feel easier as you progress because your body will get used to the increased daily movement.
Set up a standing workstation that's comfortable and where you enjoy working.
Start slowly with 500 steps per day. Then, progress gradually to 1,000 steps, 2,000 steps, etc.. In no time, you'll be up to 10K steps without exhausting your body.
Don't be afraid of walking for short periods of time. For example, 4 30-minute sessions quickly adds up, and you probably won't have to re-arrange your schedule to do it.
Wear comfortable shoes with arch support and/or cushioning to prevent injuries.
Use a pedometer or fitness tracker to help motivate you to reach your daily step goals.